TOY OF THE MONTH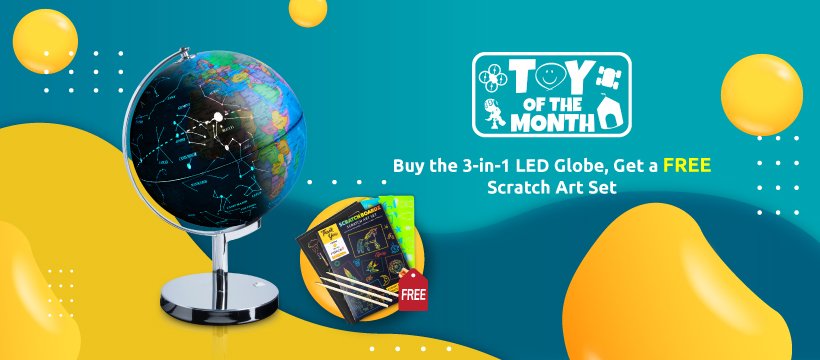 Before we officially welcome spring, we'd like to greet March with a very special sale - another Toy of the Month promo!
For this month's featured toy, we're bringing you one of our favorite STEM-authenticated toys, the best-selling LED Globe! Unlike other globe toys, our 3-in-1 LED globe also doubles as a night light and a constellation globe.
With every purchase of the 3-in-1 constellation globe, we're sending you this free Scratchboardz Scratch Art Set! This rainbow scratch paper set includes several scratch boards, 4 stencils and 3 styluses.
Learn countries and continents while plotting the stars using the constellation globe and get to draw your favorite things with this product combo.
To enjoy the March TOTM promo, simply add both the 3-in-1 Globe and the Scratch Art Set to your cart. Offer ends March 31, 2021 @ 11:59 PST. Get your LED Globe and your Scratch Art Set today!
CHECKOUT